Click the boxes below for more details about our services.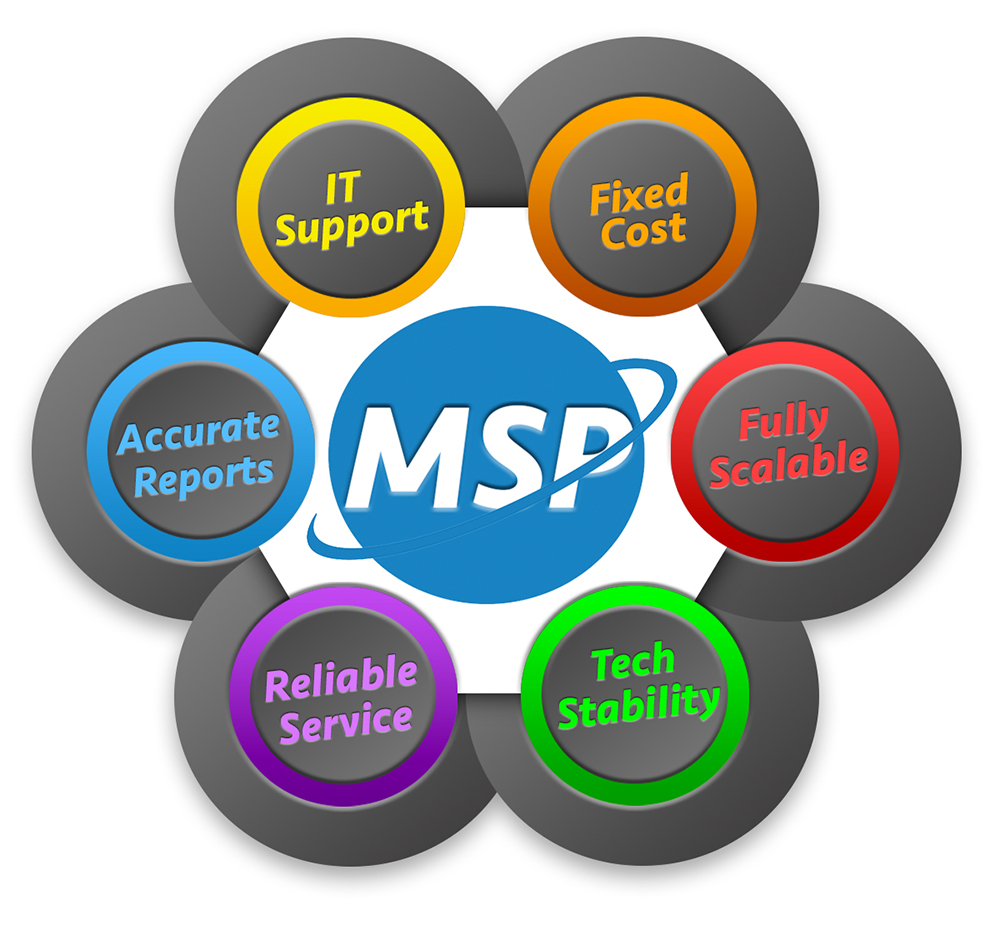 MSP Services
Managed Services
Why do we need an MSP? With less than 500 employees most companies simply do not have the budget for all of the skill sets needed to fully manage a business. Hiring individuals is extremely risky because many times the specific details primarily passwords and architecture of pieces of the network are secrets left in control of individuals versus a team of people.
We offer Managed IT Services to select clients. We can offer partial or full management of networks. For clients with less than 100 users we typically provide Complete Business Solutions, for clients with 100 or more users we provide non-break fix services including; server builds, router management and the administration of all security policies, cloud services and telecom management.  We can monitor your technology 24/7 and proactively address issues making sure your business is up and running with minimal to no downtime.
We offer custom monthly support plans that allow the business to control its budget while maximizing the number of skill sets needed to effectively manage a complex network. Our service is completely scalable and as your business needs grow and change we are able to support nearly all technical facets of the organization. C3 will always employ the approach that has made us a nearly 100% referral based company. We are located in the USA and are proud to deliver true white glove service. When you are ready to grow your sales and online presence please reach out to our main office 954-556-1866.